The All-in-one Church
Growth Platform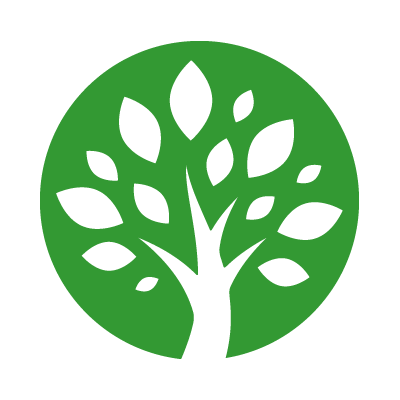 Uniting Faith and Technology: ChurchSpring Deploys Church Services in the Digital Age
ChurchSpring is a leading platform that empowers churches with easy-to-use, innovative, and reliable digital tools to engage with their congregation and community. The platform provides a comprehensive suite of features, including live streaming, sermon archives, event management, and online giving, all designed to help churches thrive in the digital age. ChurchSpring has become a trusted partner for thousands of churches across the globe, enabling them to focus on their mission while the platform takes care of their technical needs.
As ChurchSpring continued to grow, they introduced a range of new features to meet the evolving needs of their church partners. This rapid expansion led to an increased demand for the platform, with the highest traffic occurring from Friday to Sunday when church services are taking place. The surge in demand put considerable strain on their existing AWS infrastructure, and it became increasingly challenging for the ChurchSpring team to scale, operate, and monitor the platform efficiently.
In addition to their cloud operations, ChurchSpring needed to streamline their development operations, adding new environments and implementing efficient DevOps pipelines to release updates and improvements faster. The goal was to ensure a seamless experience for their users, regardless of the traffic volume or the number of features being deployed.
Industry
Religion and Spirituality, Web Design, Digital Marketing



Technology
Cloud Infrastructure, Video Streaming



Services
EC2, Aurora Serverless, S3, CodePipeline, CodeBuild, CodeDeploy, CloudFront
To tackle these challenges, ChurchSpring turned to Cloudacio, an expert in cloud operations and DevOps services. Cloudacio began by conducting a thorough analysis of ChurchSpring's existing infrastructure and identifying areas for improvement. They then created additional environments tailored to specific applications, decoupling some of the infrastructure components and migrating them to specialized AWS services. This allowed ChurchSpring to efficiently scale and manage their core platform while maintaining optimal performance during peak traffic periods.
Cloudacio also implemented a comprehensive DevOps strategy, automating various processes and integrating cutting-edge tools to streamline the development lifecycle. This enabled ChurchSpring to deploy new features and improvements with greater speed and reliability, ensuring that their platform remains at the forefront of church technology.
Today, Cloudacio continues to provide 24/7 cloud monitoring and operations to ChurchSpring, ensuring their platform remains stable, secure, and always available to serve their global community. Thanks to their partnership with Cloudacio, ChurchSpring has been able to maintain an impressive 99.99% uptime, while simultaneously releasing more than 50 new features in the past year alone.
This successful collaboration between ChurchSpring and Cloudacio has not only empowered churches with the digital tools they need to thrive but also paved the way for further innovation in the realm of church technology.
Are you struggling to maintain high availability and reliability? Our Cloud Operations service can help. Our SysOps & DevOps teams will ensure everything in your cloud environment flows smoothy, from development to operations. Say goodbye to downtime and hello to peace of mind. Contact us today to learn more.
Cloudacio's expertise in AWS infrastructure and DevOps has helped us scale our platform, ensuring seamless services for our church partners even during peak traffic periods. The Cloudacio team is professional, responsive, and always there to support us 24/7. Thanks to them, we can focus on our mission of empowering churches while they take care of our technical needs. We highly recommend them for Cloud Operations and DevOps services.
DOWNLOAD OUR COST OPTIMIZATION EBOOK
10 best practices for reducing spend in AWS
When it comes to Cloud Cost Optimization, there are many low-hanging fruits you can tackle immediately without being an expert. In this guide, you will find 10 actions you can implement right away that will save upto a 20% of your monthly bill.
Cloudacio is a cloud consulting boutique delivering innovative solutions for startups and small businesses. 
We offer a range of services including Cloud Operations, Flexible Engineering plans, FinOps Management, Solutions Architecture, Application Modernization, Cloud Migration, Data Engineering, Artificial Intelligence, and Cloud-Native Development.
Partnered with the three biggest cloud providers: AWS, Azure, and GCP, we ensure our clients have access to the latest technologies and innovations though our certified and vetted engineering teams.
Cloudacio is committed to delivering exceptional results to our clients, helping them achieve their business goals and succeed in an ever-changing digital world.