Fleet Management, ELD &
Asset Tracking Solution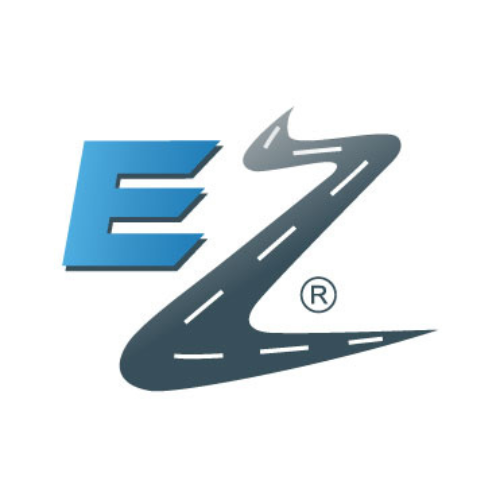 EzLogz's Journey to a Scalable and Cost-Efficient Infrastructure with Cloudacio
EzLogz is a pioneering technology company dedicated to transforming the transportation and logistics industry. Established in 2016, EzLogz offers comprehensive, user-friendly, and compliant solutions tailored specifically for truck drivers, fleet managers, and logistics companies. The company's flagship product, the EzLogz ELD (Electronic Logging Device), simplifies compliance and streamlines fleet management by providing automatic Hours of Service (HOS) recording, real-time GPS tracking, and a range of essential features for both drivers and managers.
Recently, EzLogz launched EzChatAI, an AI chatbot for logistics and transportation professionals capable of answering questions, provide real-time information on weather and traffic and offer personalized recommendations. 
With a commitment to innovation and customer satisfaction, EzLogz has rapidly become a trusted partner in the transportation sector, empowering businesses to boost efficiency, maintain compliance, and achieve greater success.
As EzLogz experienced rapid growth, they began encountering challenges with their infrastructure. Their platform's response times had slowed, and short outages occurred during periods of high demand. To address these issues, EzLogz initially turned to adding more computing resources, but this approach proved unsustainable and costly, failing to resolve long-term concerns.
EzLogz approached Cloudacio, seeking an effective solution to reduce costs without sacrificing performance and reliability. Their primary goals included enhancing scalability, optimizing resources, and streamlining their infrastructure to maintain seamless service during peak demand.
Industry
Logistics & Transportation



Technology
Cloud Infrastructure, Machine Learning, IoT



Services
ECS Fargate, RDS, S3, ElastiCache, CloudFront
Cloudacio, leveraging their expertise as an AWS Select Partner, embarked on a three-stage process to revamp EzLogz's infrastructure. In the first stage, Cloudacio rightsized resources, optimized slow database queries, and fine-tuned the web stack for maximum performance. These changes had an immediate impact on cost reduction.
However, there was still untapped potential for further savings and improved performance. The second stage involved modernizing EzLogz's applications by transitioning from legacy EC2 autoscaling instances to serverless containers using ECS Fargate. The modernization process took about three months, but the results were well worth the effort.
The newly implemented infrastructure allowed EzLogz to scale out on demand, quickly and reliably, without any performance impact or incidents. The container-based approach enabled precise sizing of every application according to their requirements, resulting in a leaner and more cost-effective system. As a result, EzLogz experienced a remarkable 73% reduction in infrastructure costs within six months.
This success story demonstrates Cloudacio's commitment to optimizing and modernizing infrastructure, ultimately driving performance improvements, cost savings, and increased scalability for their clients. EzLogz is now poised for even greater success, backed by a robust, reliable, and cost-efficient infrastructure.
We will charge you a percentage of the savings we help create, and you'll only pay us after you've seen them reflected in your cloud bill. This gives you the peace of mind of knowing that our team is motivated to create real, tangible savings for your business. Contact us today to learn more about our results-oriented pricing model.
Cloudacio has been a game-changer for EzLogz. Their expertise in AWS infrastructure optimization led to significant improvements in our platform's performance and scalability. Not only did they reduce our infrastructure costs by a staggering 73%, but they also helped us modernize our applications and streamline our system. Their three-step process was both effective and tailored to our specific needs. We wholeheartedly recommend Cloudacio to any organization looking to optimize their cloud infrastructure.
DOWNLOAD OUR COST OPTIMIZATION EBOOK
10 best practices for reducing spend in AWS
When it comes to Cloud Cost Optimization, there are many low-hanging fruits you can tackle immediately without being an expert. In this guide, you will find 10 actions you can implement right away that will save upto a 20% of your monthly bill.
Cloudacio is a cloud consulting boutique delivering innovative solutions for startups and small businesses. 
We offer a range of services including Cloud Operations, Flexible Engineering plans, FinOps Management, Solutions Architecture, Application Modernization, Cloud Migration, Data Engineering, Artificial Intelligence, and Cloud-Native Development.
Partnered with the three biggest cloud providers: AWS, Azure, and GCP, we ensure our clients have access to the latest technologies and innovations though our certified and vetted engineering teams.
Cloudacio is committed to delivering exceptional results to our clients, helping them achieve their business goals and succeed in an ever-changing digital world.