Online Training Programs
that Empower Job Seekers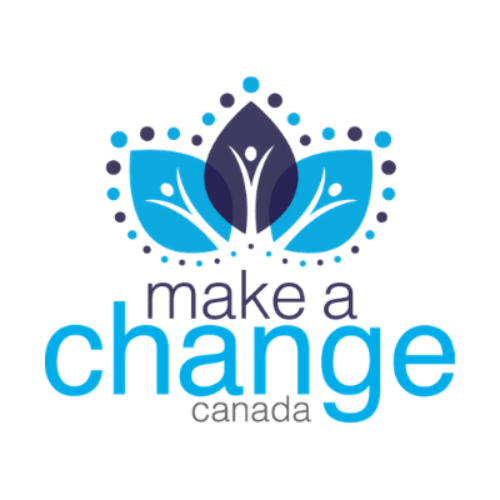 Make a Change Consolidates Cloud Platforms and Enhances Compliance with AWS Migration
Make a Change Canada is a non-profit organization that provides online employment services to Canadians who face various barriers to finding work. The organization offers specialized training programs, job placements, and mentorship to individuals who experience challenges such as disabilities, mental health issues, and socioeconomic disadvantages.
The organization has been making a significant impact on the lives of Canadians since its inception in 2004, helping over 5,000 Canadians find employment and has received numerous awards and recognition for its efforts.
Make a Change Canada approached Cloudacio with a major challenge related to managing multiple cloud and hosting platforms while complying with Canada's complex regulatory landscape. Their team was struggling with managing security, backups, and email management across different platforms, which posed a significant challenge to their operations.
The organization needed a robust Cloud Management and DevOps solution that would ensure compliance with Canadian regulations, enhance security, and streamline their operations.
Industry
Non-profit, EdTech

Technology
Cloud Infrastructure, Linux



Services
EC2, S3, Backup, KMS
Cloudacio proposed migrating and consolidating all Make a Change Canada's platforms into Amazon Web Services (AWS), providing a single, secure, and compliant environment for the organization's operations. The proposed solution included:
Security & Compliance: Ensured that all data processing happened within the Canadian region and that data was encrypted both at rest and in transit. We also implemented robust security measures to protect against potential security breaches and comply with Canadian regulations.
Backups: Designed and implemented a multi-layered backup management system that relies on local backups, EBS volume snapshots, and S3 to ensure the safety and on-demand availability of the organization's data.
Email Management: Deployed a self-hosted email service capable of ensuring deliverability and anti-spam protection to Make a Change Canada users.
The migration and consolidation of all Make a Change Canada's platforms into AWS provided the organization with a unified and secure environment for its operations, enabling it to focus on its core mission.
Cloudacio continues to support the organization with Cloud Management and DevOps, ensuring all its platforms are up to date and enabling the organization to remain compliant and secure while providing essential services to Canadians in need.
Adopt the Cloud at your own pace.
Our cloud adoption and migration service offers a streamlined approach to moving your workloads quickly and affordably. With a cloud-first strategy, code-driven automation, and incremental migration, we deliver predictable results in weeks, not months. Contact us today to start your cloud transformation journey!
We were impressed with the level of professionalism and expertise that Cloudacio brought to the table. They helped us consolidate our cloud platforms into AWS and provided us with robust security measures to comply with Canadian regulations. The team was responsive, proactive, and always had our best interests in mind. We appreciate their dedication and commitment to helping us achieve our goals, and we highly recommend their services.
LEARN HOW A SMOOTH MIGRATION WORKS
Accelerating your AWS Migration with Cloudacio
Embark on a seamless journey to AWS cloud adoption with our comprehensive ebook. Gain invaluable insights, expert tips, and proven strategies to help you navigate the migration process with ease. Stay ahead of the curve by mastering best practices and avoiding common pitfalls. Get your copy today and let's start planning your migration!
Cloudacio is a cloud consulting boutique delivering innovative solutions for startups and small businesses. 
We offer a range of services including Cloud Operations, Flexible Engineering plans, FinOps Management, Solutions Architecture, Application Modernization, Cloud Migration, Data Engineering, Artificial Intelligence, and Cloud-Native Development.
Partnered with the three biggest cloud providers: AWS, Azure, and GCP, we ensure our clients have access to the latest technologies and innovations though our certified and vetted engineering teams.
Cloudacio is committed to delivering exceptional results to our clients, helping them achieve their business goals and succeed in an ever-changing digital world.