Build Your Private GPT on AWS
Join Our Webinar o

n
Sep 26th

| 3

:00 PM EST
     Benefits of using Llama-2 vs GPT 
Dive into the state-of-the-art technology shaping the future of artificial intelligence, and why Llama-2 could be a game changer for your AI strategy.
    Your Roadmap to Data Privacy
Learn how self-hosted LLMs add layers of privacy and confidentiality, keeping your critical data in-house while still leveraging the capabilities of advanced language models.
    Hands-on SageMaker Demo
Watch live as we deploy Llama-2 using AWS SageMaker Jumpstart. Get actionable insights on how to integrate it seamlessly into your existing solutions.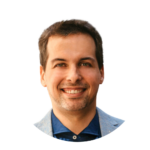 JP Olivera | Presenter
Juan Pablo 'JP' Olivera brings over 15 years of experience in Cloud technologies and Open Source to the table. As the Founder of Cloudacio, he specializes in architecting state-of-the-art cloud solutions, having successfully guided dozens of AI startups through their scaling journey. His expertise extends to executive roles in larger organizations, where he has developed cloud strategies for both corporate and governmental bodies. Passionate about automation and leveraging AI to optimize efficiency, JP is also committed to forging long-term business alliances with customers and partners.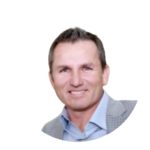 Jason Wells | Co-host
Jason Wells is a technical innovator in AI and Natural Language Processing. As the Head of Artificial Intelligence at Massive Alliance and Founder of AI Dev Lab, he's been instrumental in pioneering cutting-edge machine learning projects, including recommendation engines and conversational AI. Having deployed over 20 AI products in the cloud, using TensorFlow, SageMaker, BERT, Flan, T5, GPT2, 3, and 4, Jason brings deep technical acumen to his leadership roles. His work extends globally, leading AI and machine learning product development projects on multiple continents.